On Saturday, May 7th, 2016, Superman Fans & Collectors of Hawaii participated in Free Comic Book Day in a very special way.
On Free Comic Book Day, many people nationwide travel to their nearest comic book store to pick up the new, free releases from the various comic companies.  However, children and young adults who find themselves in hospitals can't make it to the store or library to enjoy the day.  This year, Superman Fans & Collectors of Hawaii brought Free Comic Book Day… to them!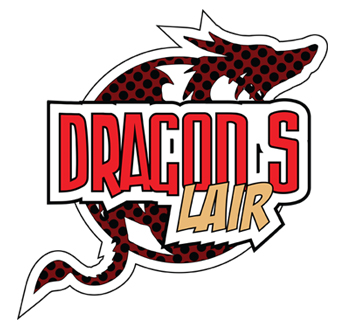 Thanks to the caring and generous support of Dragon's Lair Comics & Collectibles in Mililani, members of Superman Fans & Collectors of Hawaii picked up boxes of free comics and delivered them to two charitable institutions on Oahu.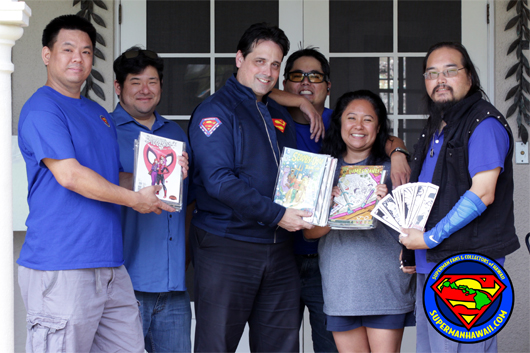 At 1 pm the team visited Ronald McDonald House Charities on Judd Hillside Road where members were met by Weekend Relief Manager Lesley Shibata who gladly accepted the comics.  Both Ronald McDonald House locations on Oahu help house children with medical needs at, sometimes, little or no cost.  "This will help interact with the families and will be great for reading to the children", said Leslie.  The comics will be distributed to patients at their two facilities.
The team then traveled to their second location, Shriners Hospitals for Children of Honolulu on Punahou Street.  Shriners Hospitals care for children with many types of health conditions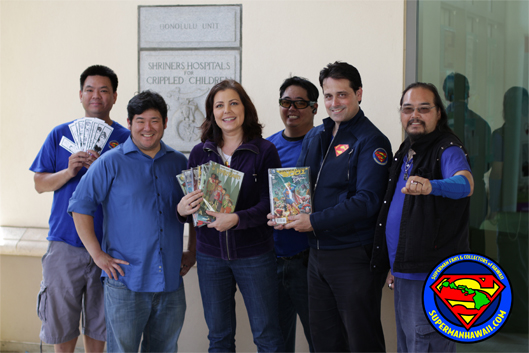 even if families are unable to pay for it.  The comics were received by Physician Relations Officer Angela Keen, who said, "This is great!  With donations, many patients between the ages of 15 to 17 usually get left out. This will help to fill that gap."
Thanks to Ronald McDonald House Charities Guest Services Manager Kanoe Paauhau and Weekend Relief Manager Leslie Shibata for helping to make this possible.  A thank you also goes out to Angela Keen, Provider Relations Officer at Shriners Hospital for Children of Honolulu for opening their doors to us.
A very special thank you goes out to Luke Martin and Randee Martin of Dragon's Lair Comics & Collectibles in Mililani for helping to make this very worthwhile dream a reality.
PLEASE HELP US BY THANKING