Here is a list of Superman clubs and events from around the world.
The clubs noted as ACTIVE hold live fan gatherings and/or events in their area.  The clubs noted as INTERNET are currently internet-only based clubs.
Currently there are:
4 ACTIVE CLUBS          13 INTERNET CLUBS
If you know of a Superman club that isn't listed, know of a status change or are a fan and would like to start one in your area, please CONTACT US today.



SUPERMAN FANS OF MALAYSIA
Location:  Petaling Jaya, Malaysia
Founded: circa 2008

Founders: Sly Joseph and Joe Felix
Description:  Superman Fans of Malaysia is the unofficial Facebook fan community for all things related.  This group is designated to inform fans of upcoming movies, news and items of interest as well as provide a voice for the fan-base.
Website: https://www.facebook.com/SFOMsia/
Contact: https://www.facebook.com/SFOMsia/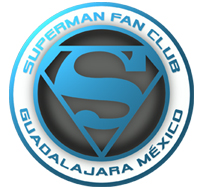 SUPERMAN FAN CLUB  GUADALAJARA MEXICO
Location:  Guadalajara, Mexico
Founded: 2008

Founder: Juan Pablo Trejo
Description: The internet based Superman fan club in Mexico.
Website: http://clubdesupermangdl.blogspot.com
Contact: supermansteel @ hotmail.com

HAWAII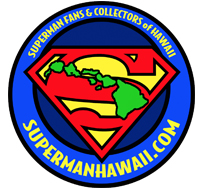 SUPERMAN FANS AND COLLECTORS OF HAWAII
Location:  Honolulu, Hawaii
Founded: 2000
Founder: Lawrence E. Pacheco

Description:  A Hawaii based Superman fan and collectors group that holds various events, appearances, tributes, fan get-togethers and exhibits.
Website: supermanhawaii.com
Contact: info @ supermanhawaii.com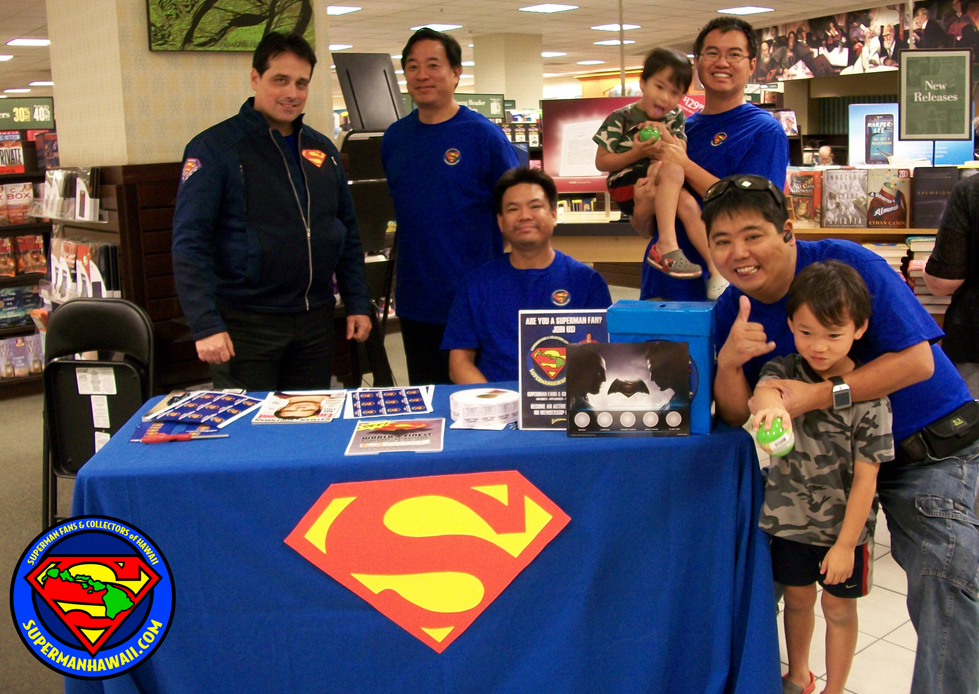 ILLINOIS


SUPERFRIENDS OF METROPOLIS
Location:  Metropolis, Illinois
Founded: 2010
Founders: Steven Kirk and Brian K. Morris

Description:  Superfriends of Metropolis is made up of individuals who have found a common ground and friendship at the Metropolis Superman Celebration.  Members also plan meet-ups at events.
Website: http://superfriends.spruz.com
Contact:  https://www.facebook.com/groups/157978200892429/photos/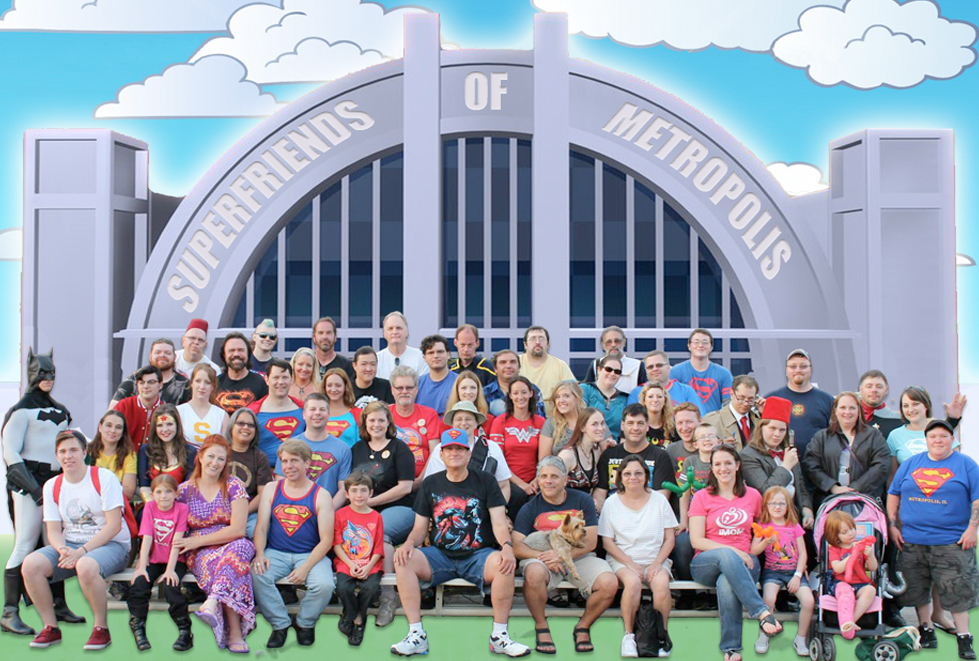 ILLINOIS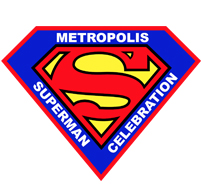 SUPERMAN CELEBRATION
Location:  Metropolis, Illinois
Founded: 1978
Founders: (pending)

Description:   The Superman Celebration in Metropolis Illinois is an annual event that brings Superman fans together from all over the world.  Fans can meet special guest actors and artists as well as visit the SuperMuseum.
Website: supermancelebration.net
Contact:  office @ metropolischamber.com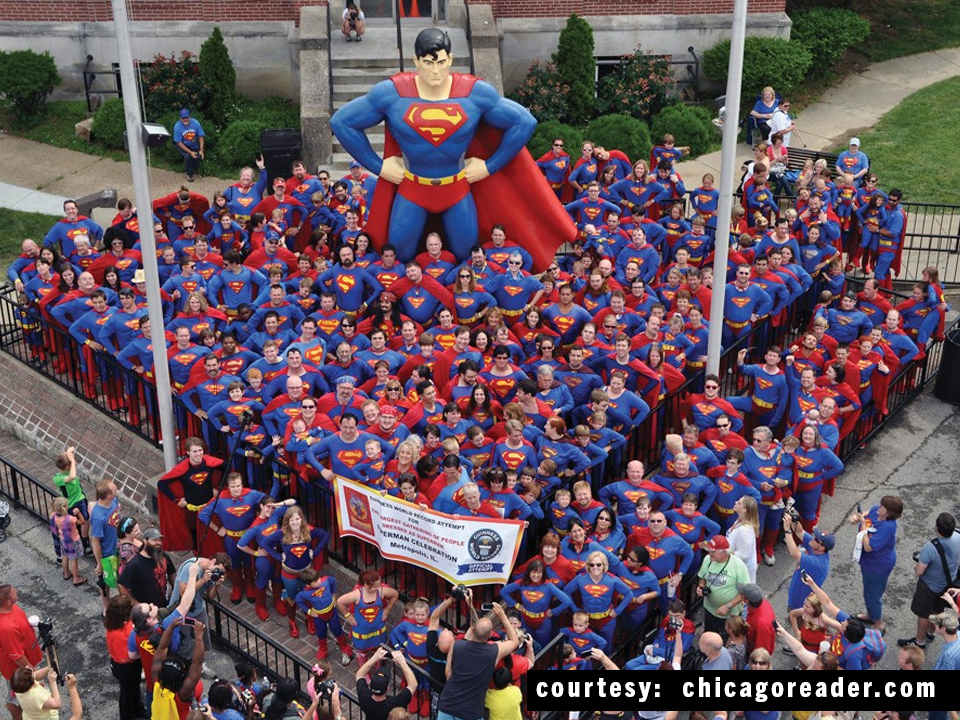 ILLINOIS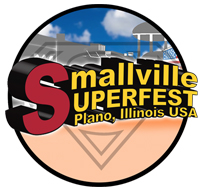 SMALLVILLE SUPERFEST
Location:  Plano, Illinois
Founded: 2012
Founders: (pending)

Description:  In the summer of 2011, Warner Brothers and DC Comics chose Plano, Illinois to represent "Smallville" in the 2013 Superman movie "Man of Steel".  In 2012, the town hosted its first Smallville SUPERFEST.
Website: http://smallvillesuperfest.com
Contact: http://smallvillesuperfest.com/contact-us

KANSAS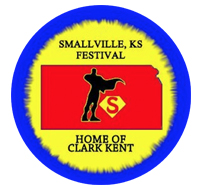 SMALLVILLE KANSAS FESTIVAL
Location:  Smallville/Hutchinson, Kansas
Founded: 2013
Founder: Christopher Wietrick
Description:   In 2013 Superman fans in Hutchinson, Kansas were successful in getting their mayor to proclaim the city "the Home of Clark Kent."  That year, a Smallville Kansas Festival was held.  Currently, the town plays host to the Smallville Comic Con.
Website: http://www.smallvilleks.com
Contact: info @ http://krysswytryk.wixsite.com/smallvilleks/contact
EVENT

OHIO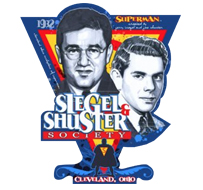 SIEGEL & SHUSTER SOCIETY
Location:  Cleveland, Ohio
Founded: 2007
Founders: (pending)

Description:   The Siegel & Shuster Society is a non-profit organization dedicated to commemorating and celebrating the creation of Superman in Cleveland, Ohio by Jerry Siegel and Joe Shuster.
Website: supermanincleveland.com
Contact: info @ supermanincleveland.com