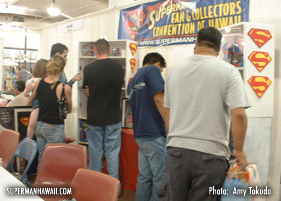 Wrestling, Ukuleles, and Superman were some of the exhibits at the Hawaii All-Collectors Show on July 23rd and 24th, 2005. Many Superman fans stopped by to take a look at the collectibles on display. Some fans were finding out about the events for the first time! Among the collectibles were autographed comic books, autographed photos, records, action figures, books, a George Reeves life cast, and much more!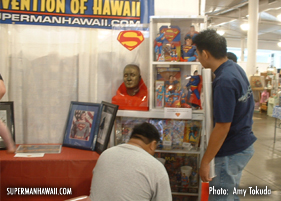 Those Superman fans lucky enough to visit our booth found out about the special major plans for the Hawaii Superman event coming this December! This information will be posted on SupermanHawaii.com soon!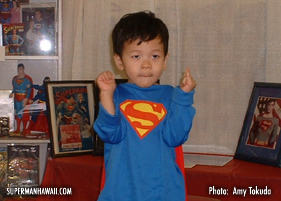 Joining us at the SupermanHawaii.com booth was Jordan "Superboy" Chung! Jordan was a little shy but could strike a heroic pose with the best of them! He took a look at the collectibles and seemed to have had a great time.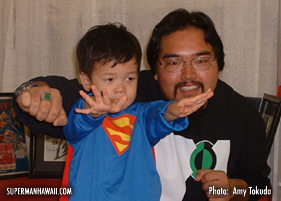 Special thank you's go out to the following people: To show promoters Wayne & Ilene for giving SupermanHawaii.com such a great opportunity, and to Napua Ahina, Jason Tayros, Amy Tokuda, Myron Siu, Bert Shibuya, and Scott Shinsato.

2005 HAWAII ALL-COLLECTORS SHOW PHOTOS WILL BE BACK SOON.