THE SUPERMANHAWAII.COM EVENT RETURNS TO LCC!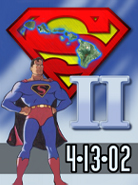 Leeward Community College in Pearl City, Hawaii was once again the location for the second Superman Fan and Collectors Convention. Among the table of items on display were stills from the Max Fleischer Superman cartoons, a photo album full of pictures from numerous Metropolis Superman Celebrations and a hilight reel featuring some memorable clips from many Superman and Superman related movies and TV shows. Before the feature presentation, a rare 1940 interview with Superman co-creator Jerry Siegel was played which included a rare skit with Harry Donnenfeld of National Periodical Publications (then publishers of Detective Comics). This radio broadcast even included an announcement about the upcoming Superman animated features to be released the following year by Max Fleischer Studios.
Then the feature presentation commenced as selected episodes from the wonderful 1940s Max Fleischer Superman cartoons were played. Among the episodes were The Mad Scientist, Volcano, and The Mummy Strikes.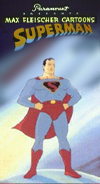 The next feature was a classic television special called The Making of Superman: The Movie. In it, host Christopher Reeve took a comprehensive look at how the monumental task of creating such a large scale motion picture was accomplished. The special included early interviews with Marlon Brando, Gene Hackman, Margot Kidder, Marc McClure, Jackie Cooper, Ned Beatty, Valerie Perrine, Richard Donner, and Susannah York.