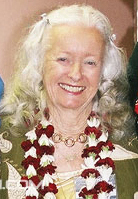 NOEL NEILL (1920 – 2016)
A great lady has left us.
Noel Neill, star of stage, television and film, died Sunday, July 3rd in Tucson, Arizona. She was 95.
Noel started her career at a young age entertaining at fairs then became a model and then a New York Vaudeville performer.
Among her many film credits, Noel acted in numerous comedies, westerns, and even starred in a Charlie Chan film called "The Sky Dragon."  In 1948, Noel was offered a role in the motion picture serial "Superman" as Lois Lane… a role that would change her life forever.  After working in more films and TV series episodes, including a role in the "Lone Ranger" series, she starred in the sequel to the Superman serial titled "Atom Man vs. Superman".  In 1953, she replaced the exiting Phyllis Coates as Lois Lane in the television series "The Adventures of Superman" and remained as Lois until its cancellation in 1958.
After a long hiatus from film and television, Noel starred as the mother of Lois Lane in a scene in the 1978 motion picture "Superman: The Movie."  In 2006, she was hired to portray the character Gertrude Vanderworth in the movie "Superman Returns."  Her final film appearance will be in the upcoming home video release of "Surge of Power: Revenge of the Sequel" in which she reprises her role as Aunt Lois.
Noel was a special guest at the Superman Celebration in Metropolis Illinois every second weekend in June for many years and became the "First Lady of Metropolis."  Always gracious to be interviewed time and again about her experiences as Lois, Noel was often sought out buy reporters and Superman enthusiasts.  Over the years she has made many friends around the world including here in Hawaii.
In 2005, Superman Fans and Collectors of Hawaii was honored to have had Noel on Oahu, along with film historian John Field, to talk about her many experiences in the film and television industry and about her brief time spent in Hawaii.  Noel made everyone feel welcomed and happy to be in her presence. That was No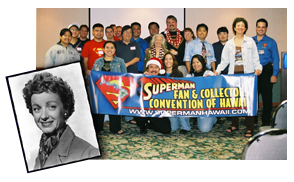 el… a true star and a wonderful woman.
Our hearts go out to the family and many friends of this great lady.  We will miss you Noel.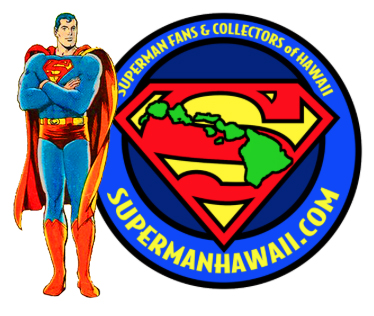 ​​​