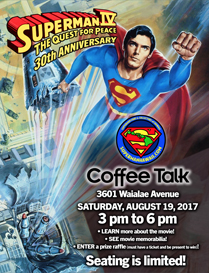 SUPERMAN IV: THE QUEST FOR PEACE 30th ANNIVERSARY
Hawaii Superman fans gathered to celebrate the 30th anniversary of the release of the 1987 motion picture Superman IV: The Quest for Peace. On display was movie memorabilia and attendees entered a raffle for a movie related prize.
CLICK HERE to find out more!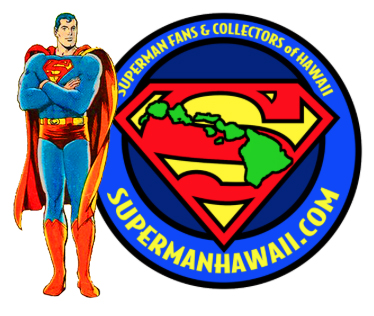 ​​​